Staking
Techniques
Staking generally develops high strength attachments with good long-term retention. The operation is typically performed on tubular sections. A tool is pressed into the inside of the tube, forcing the walls to expand outward, then curl down as the tool advances. The tool stroke is terminated when the outer edge of the tube contacts the part that is being attached. The use of a lubricant is recommended to prevent galling.
The operation is usually performed by a single, rapid stroke of a press. The loads imposed in the operation usually require that the components have a surface to receive backup tooling, and all features of the casting from the point of impact to the areas of reaction must have sufficient strength to withstand the applied loads.
Controlled tests performed indicated that satisfactory attachments can be formed on alloys ZP3, ZP5 and ZP8 with no heating of the tool or casting.
Wire Staking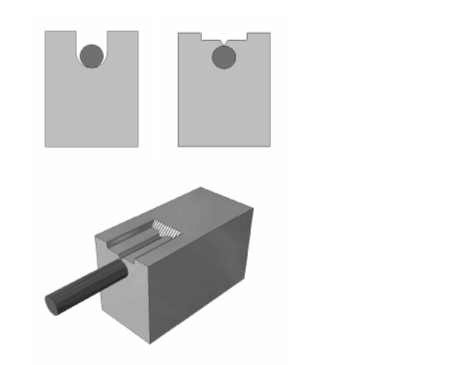 Double Staking
Staking by Ring Punching