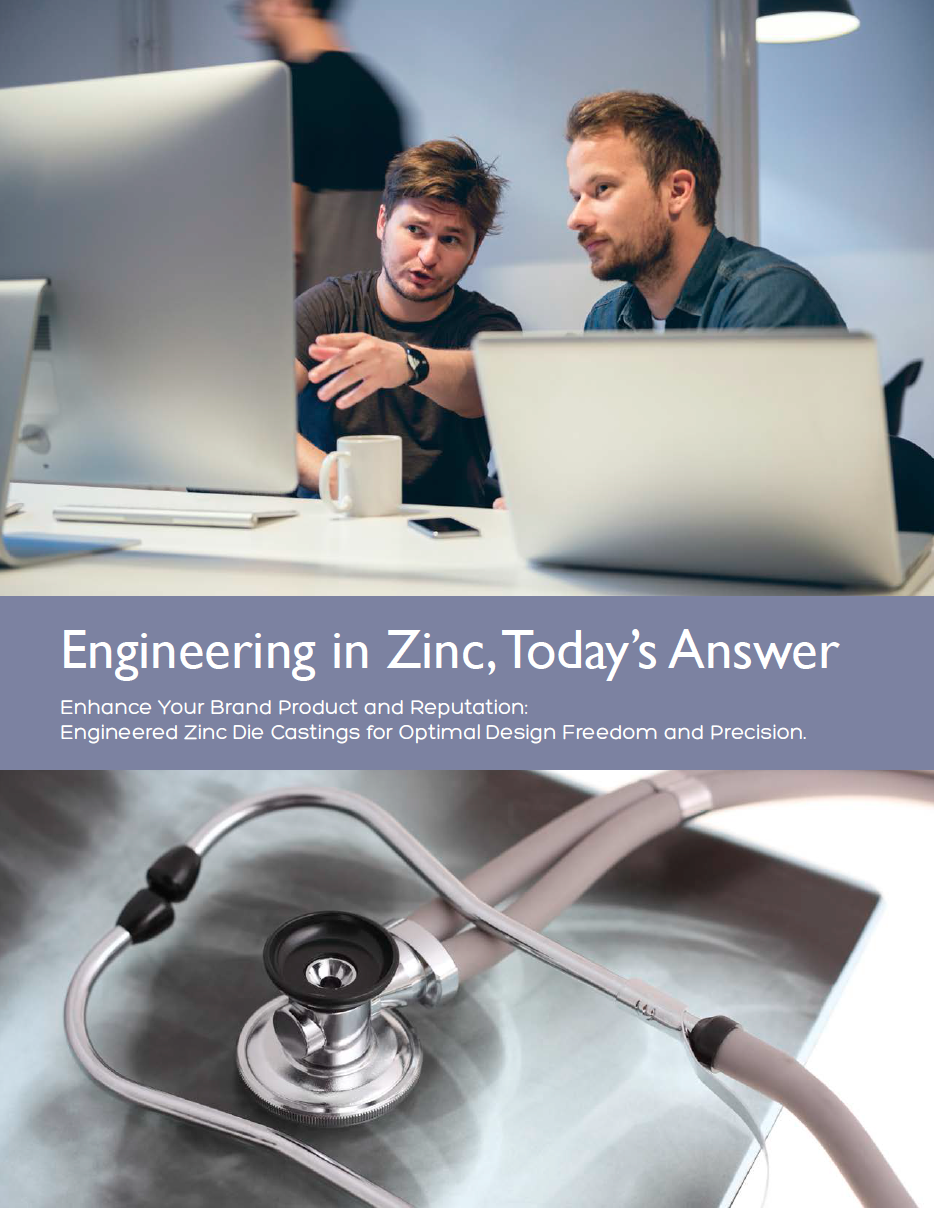 Engineering in Zinc, Today's Answer
IZA is dedicated to increasing awareness of zinc casting alloys among engineers, designers and specifiers through technology transfer, technical services and designer education programs. View our latest brochure for an overview of the benefits and properties of zinc casting alloys.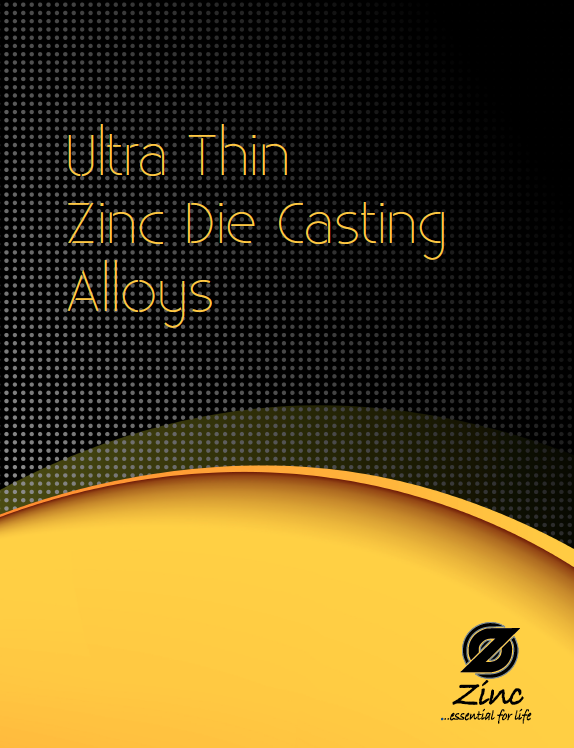 Ultra Thin Zinc Die Casting Alloys
This publication presents characteristics of the High Fluidity (HF) Alloy based on the traditional Zamak composition as well as the earlier developed copper-rich alloy marketed under the names of Superloy and GDSL. Both allow for thin section castings and have new market potential.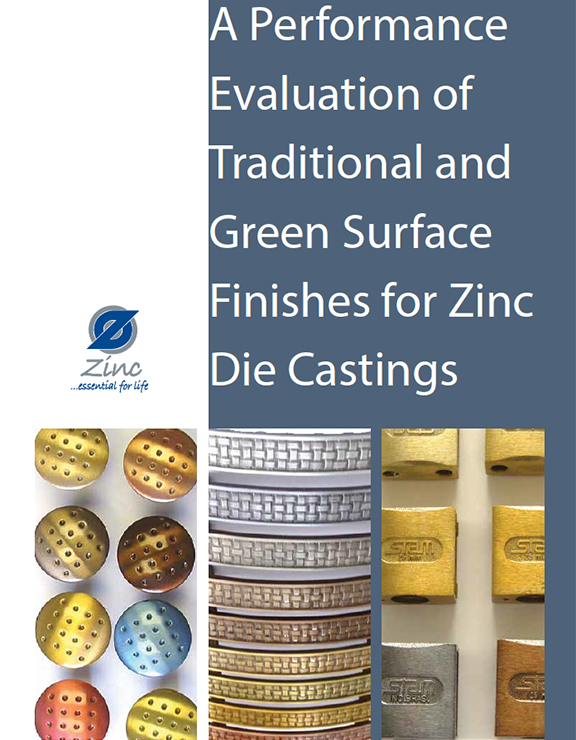 Finishes for Zinc Die Castings
This publication provides the performance results of a series of new surface finishes using best practice green technology that were tested in two categories – corrosion protection and aesthetic retention and compares them to the results of an earlier study of traditional surface finishes.